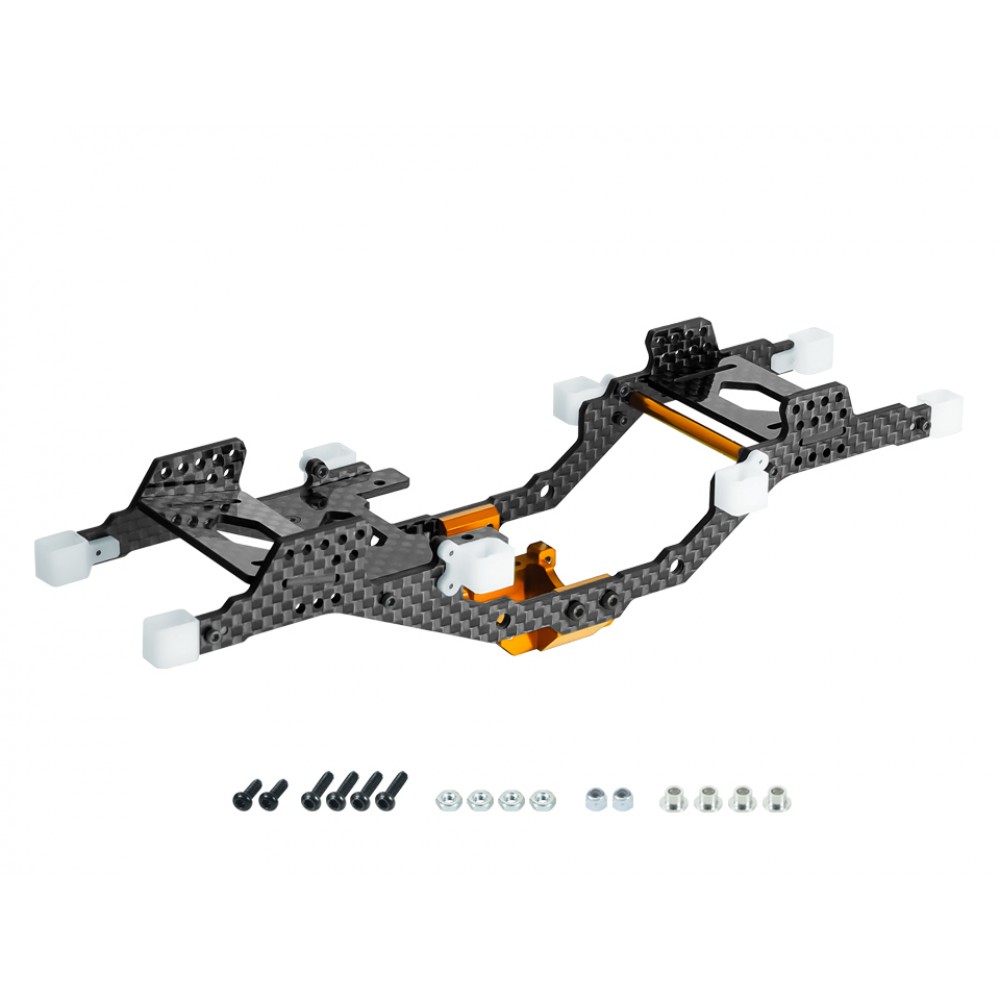 Aluminum/ Carbon Fiber Conversion Chassis Kit (GOLD) - FMS FCX24
Product Description
The Aluminum/Carbon Fiber Conversion Chassis Kit give your car a new cool look. This kit is machined with precise CNC tolerances from Aluminum and Carbon Fiber for improvements in stability, durability and overall performance. There are numerous mounting locations for shock link that you can easy to adjust to beat any crawler courses.

Features:

The shock mount can be adjustable.
The chassis can raise or lower.
The battery can be adjusted to the front or rear (the rear can use a larger battery).
Chassis can be used to extend links and attach high links better.
Included:
1 x Aluminum/ Carbon Fiber Conversion Chassis Kit
Usage:

Use for FMS FCX24 Power Wagon / Max Smasher
Requires:
Read and follow the Assembly Instruction carefully
Loctite (#242 is recommended) is required to apply to all mechanical screws for safety precaution
Basic hand tools
Instruction:
Manual and Instruction included
There are no notes for this product.